What we do:
Fluid Control is a leading service provider for integrated fluid transfer solutions to the oil and gas industry.
Read more >>
Flowline & Valves
We offer a comprehensive range of Weir SPM Flowline and Valve Equipment that includes swivel joints, hammer unions, x-overs, hose loops and more.
hoses and fittings
We provide a wide variety of hose assemblies and complementary products to meet a diverse range of requirements within the oil and gas industry.
Specialised units
We provide reliable custom built systems and units that demonstrably improves overall performance, safety, reliability and value for money.
subsea deployment units
Fluid Control has a highly qualified team of Design and Project Engineers with extensive experience and knowledge of the design and supply of subsea deployment systems.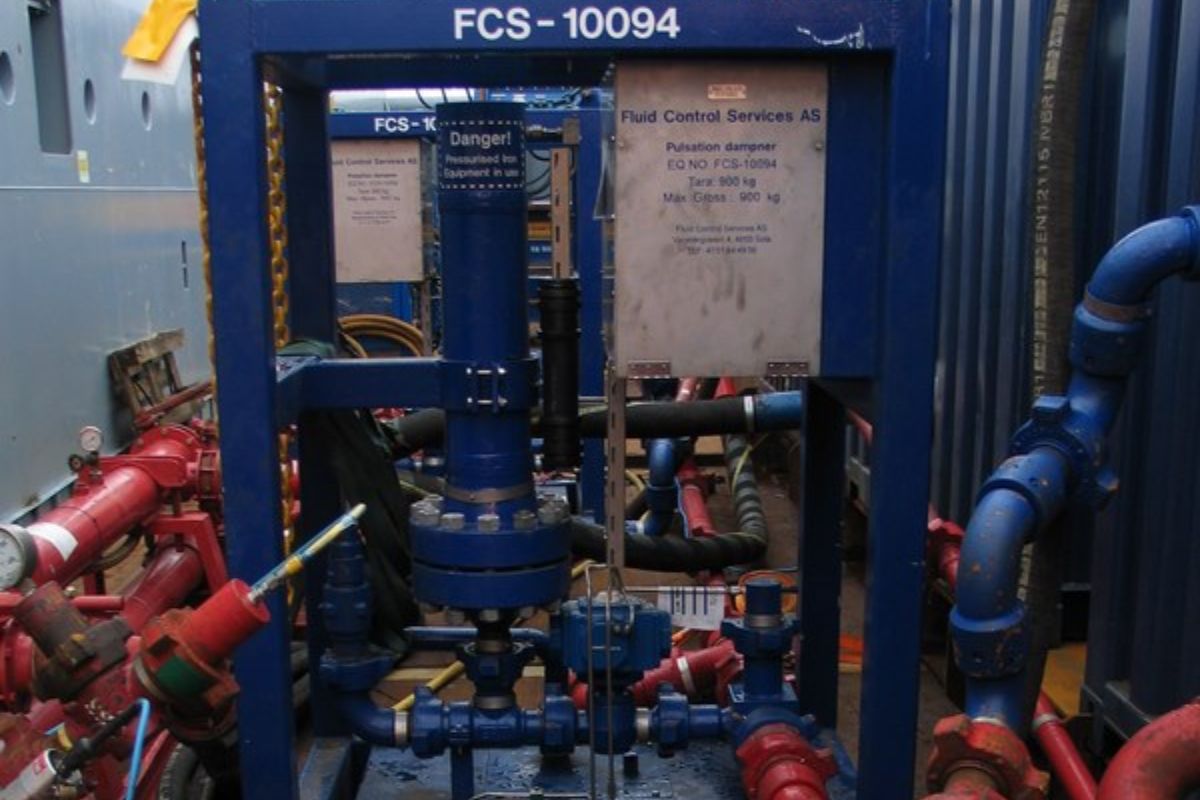 Equipment rental
With more than 14 000 rental units, Fluid Control offers an extensive range of Rental equipment suitable for both Standard and Sour Gas service.
fabrication services
Our team is committed to designing and fabricating the most cost-effective steel products including skids, manifolds, frames, steel enclosures and more.
Refurbishment
We provide repair and refurbishment services for a wide range of equipment. With dedicated testing facilities on site, we will ensure your equipment is fully tested and certified prior to return.
Hose testing and Spooling
Our experienced team can offer a full hose inspection service alongside pressure testing requirements. Our operators are available to carry out spooling requirements both onshore and offshore.
All the latest news and developments from FCS
FCS will contribute to the project by providing two (2) down line systems, initially a 5" SoluForce system comprising 850m of 5" SoluForce delivered in two sections installed onto a 4,5m hose drum with live centre/swivel.
Our partners and brands we represent in Norway
Weir SPM is a market leader in well service pumps and high pressure flow control equipment. Weir SPM's line of reciprocating plungers pumps are used in various applications including cementing, acidizing, and fracturing.
Parker Hannifin is the world's leading diversified manufacturer of motion and control technologies and systems, providing precision-engineered solutions for a wide variety of commercial, mobile, industrial and aerospace markets.
KLAW is a global leader in the manufacture and supply of Breakaway Coupling and Emergency Release Systems; products used in the safe transfer of hazardous and non-hazardous liquids, gases and powders.
SoluForce® is the originator and technological leader in the research, development, manufacture, supply and installation of Flexible Composite Pipes (also known as Reinforced Thermoplastic Pipes).
Umbilicals International designs and manufactures complex cable and umbilical products for dynamic and harsh environments. Our products are built to thrive in harsh environments and can be designed to suit any application, whether in the sea, on land or in the air.
Flexlife is a specialist provider of lifecycle management solutions for unbonded flexible pipes and umbilicals. Using Flexlife-patented technology, the company provides clients with a comprehensive suite of Inspection, Maintenance and Repair solutions which determine operational integrity and maximize the safe operational life span of critical flexible pipelines.
Trelleborg is a world leader in engineered polymer solutions that seal, damp and protect critical applications in demanding environments. Our innovative engineered solutions accelerate performance for our customers in a sustainable way.
At Sanccus our purpose is simple. To provide our customers with outstanding quality oilfield chemicals at highly competitive prices. With a deep practical knowledge and experience of the applications when you buy from SANCCUS you gain the peace of mind that your products derive from years of industry experience around the world.
24 hours, 7 days a week
For emergencies and service, we are available at all times.
Have a project? - Give us a call!